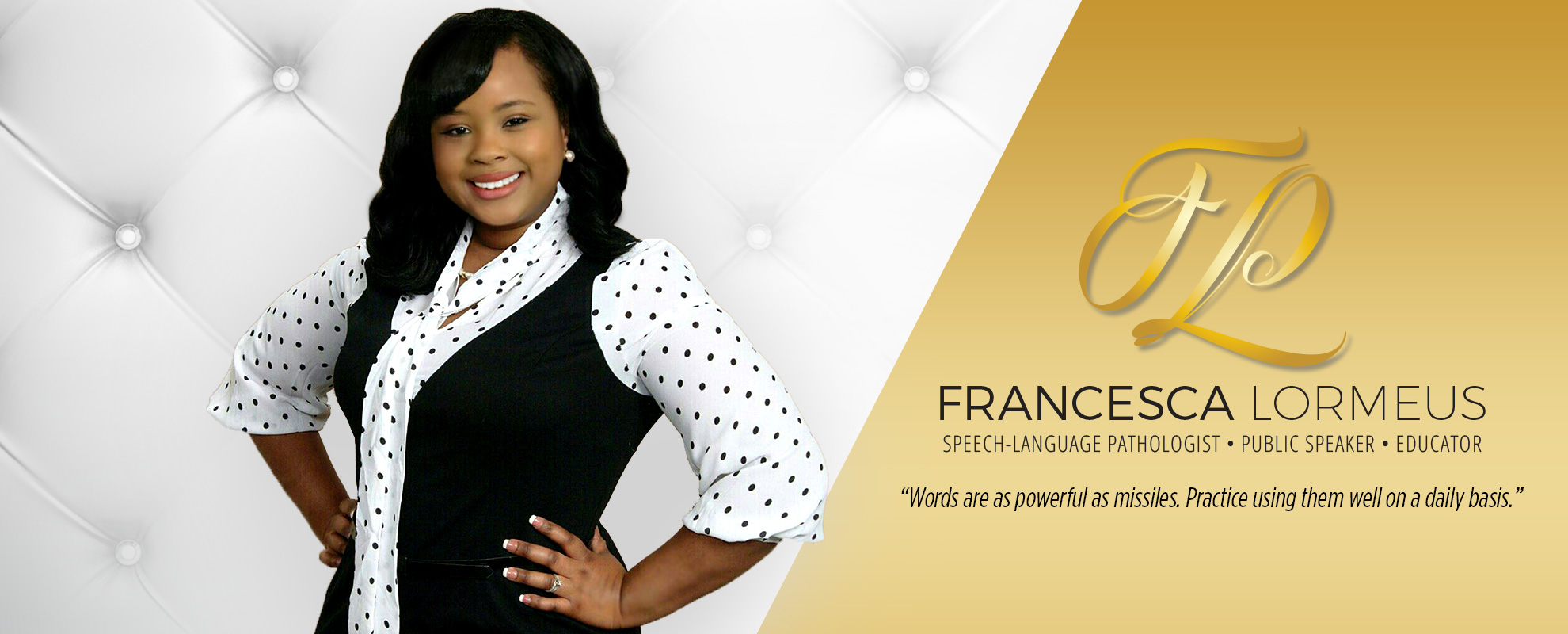 Francesca Lormeus


MS, CCC-SLP, TSSLD/BE


Ivy League Educated, Award-winning Speech-Language Pathologist, Public Speaker & Communication Expert



Need a vibrant and interactive speaker for your event? Topics: Public speaking, confidence building, youth empowerment, professional presence. Francesca is an eloquent and passionate speaker, mentor, and presenter who delivers powerful speeches on various topics of empowerment, leadership, success and communicative effectiveness. Among other contexts, Francesca has presented talks at the State University of New York at New Paltz, Teachers College, Columbia University, the New York City Department of Education, award ceremonies, weddings, and other celebratory events.